Professional Bio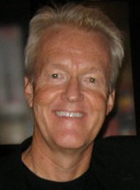 Mr. Rickertsen, 45, is a Managing Partner of Pine Creek Partners. He has worked in private equity since 1987, bringing twenty years of investment experience to Pine Creek. Most recently, he was a Partner and COO at Thayer Capital, a Washington, DC-based private equity firm with over $1.5 billion of capital under management. At Thayer, Mr. Rickertsen was a founder of each of Thayer's three funds: Thayer III ($364 M), Thayer IV ($880 M) and Thayer V ($230 M). While at Thayer, Mr. Rickertsen led numerous investments and served as Chairman and Director of several companies, most notably SAGA Systems. Thayer's $30 M investment in SAGA yielded a return of over $300 M and an IRR of 458% per annum. Mr. Rickertsen was Chairman of the Board of this NYSE-listed company. During his tenure at Thayer, Mr. Rickertsen led or co-led over ten investments of approximately $400 M invested.

Prior to Thayer, Mr. Rickertsen was a partner at Hancock Park Associates from 1989 to 1993. Hancock Park, based in Los Angeles, specializes in acquiring small, family-held companies similar to those that will be targeted by Pine Creek. From 1987 to 1989, Mr. Rickertsen was an Associate at Brentwood Associates, a leading private equity firm in Los Angeles.

Mr. Rickertsen is the author of a book targeting entrepreneurial managers called Buyout: An Insider's Guide to Buying Your Own Company. Buyout has sold more than 50,000 copies, has been translated into Japanese and Russian and is currently being translated into Chinese. His second book, Sell Your Business Your Way: Getting Out, Getting Rich and Getting On With Your Life, is an in-depth guide for entrepreneurs on the process of maximizing value in the sale of their companies. Mr. Rickertsen is a graduate, with distinction, of Harvard Business School and Stanford University.

Mr. Rickertsen is a Director of Apollo Senior Floating Credit Fund (NYSE- "AFT"), Berry Plastics (NYSE - "BERY"), MicroStrategy (NASDAQ- "MSTR") and Noranda Aluminum (NYSE - "NOR") and is former Chairman of Semester at Sea.